Girly Layouts
Description: It's a strange shaped layout, but none the less it looks nice. With hearts and stars around the edges.
---
Description: A nice girly layout here. With the pink to white gradients and a few pink patterns around.
---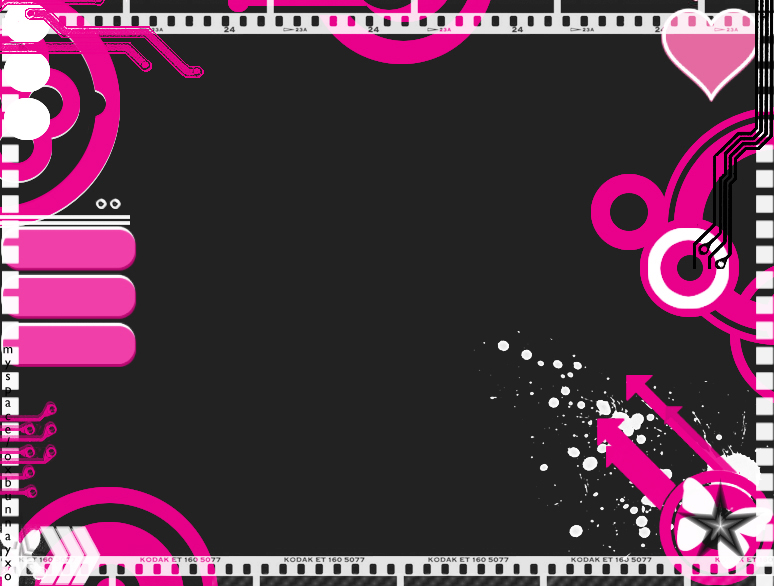 Description: Arrows, hearts, circles, just a bunch of brushes made into a border. Looks pretty nice though.
---
Description: A simple 3 column layout over a city landscape as a background.
---