Misc Layouts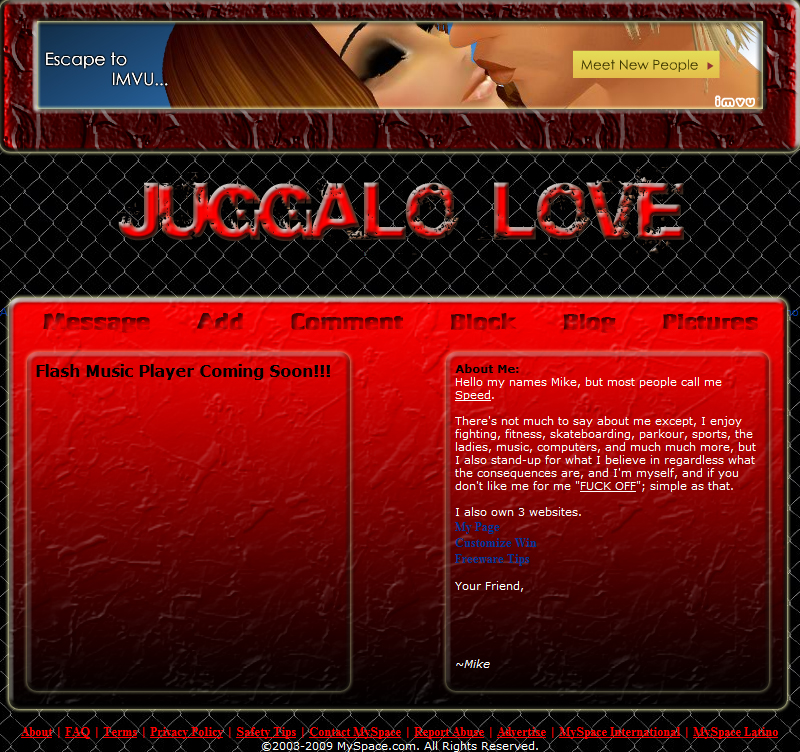 Description: A pretty simple layout with two main boxes for content and your links above. I quite like the texture used on the background of the box.
---
Description: A great layout using silhouettes (well near enough silhouettes, outlines more like) of two people at the top and a couple of brushes here and there. Amazingly simple, but great.
---
Description: A nice electronic looking device made into a layout. Some more nice photoshop work from Mike here.
---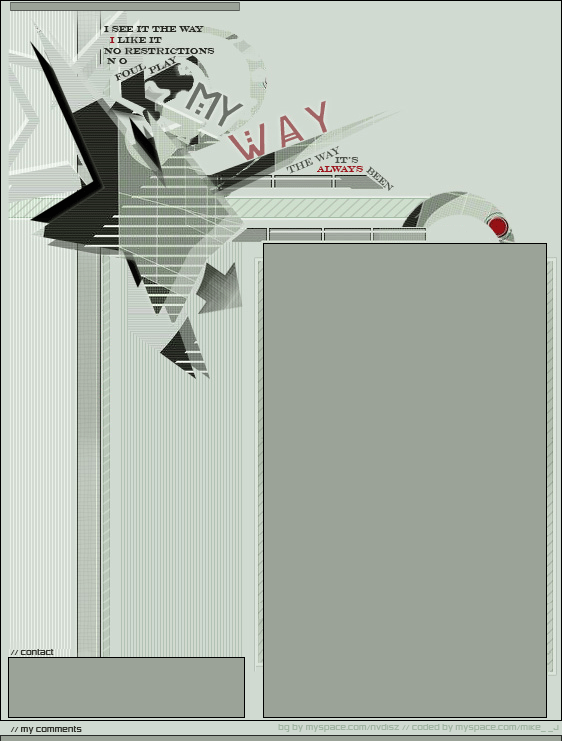 Description: A simple 2 column layout with comments underneath with a nice design in the top left corner.
---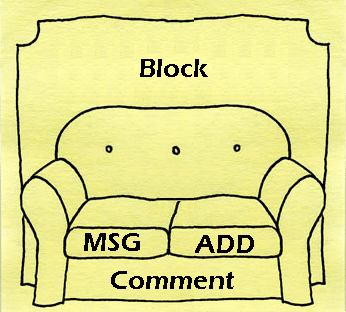 Description: A drawing of a couch made into a layout. Pretty simple design, and it works quite well.
---
1 2 3 4 5 6 7 [Next] [Last Page]